Wainscoting is a type of wood paneling that is used to protect, insulate and decorate walls inside a home. Wainscoting has added protection and elegance to homes for hundreds of years. It is an easy way to dress up any plain-Jane room! At Cedars Woodworking, we love to enhance living spaces with wainscoting. Wainscoting protects walls from chairs, pets, children (and their parents!), guests, accidents, and more. When used correctly, wainscoting can increase your home's value as well.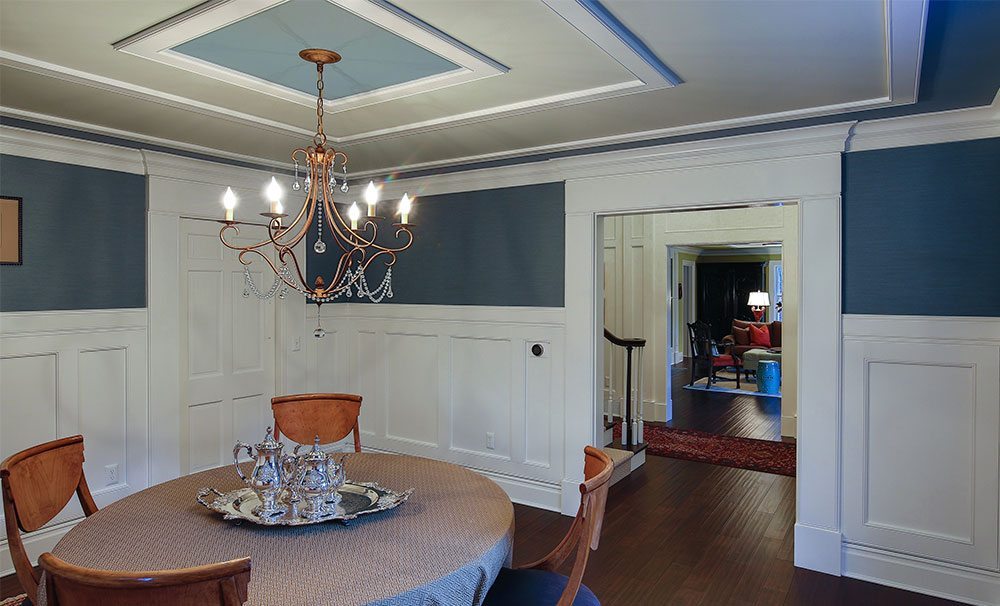 There are many types of wainscoting and also many ways to use wainscoting. Common types of wainscoting are:
double panel
bead board
board & batten
flat panel
raised panel
hybrids
and custom designed wainscoting
Wainscoting is commonly installed in dining rooms and hallways, but many homeowners are opting to use wainscoting in bedrooms, bathrooms, dens/offices, and other areas of the home. While most wainscoting is typically around 38-42″  high, some homeowners will have wainscoting installed at double height, or even at ceiling height.
Cedars Woodworking offers millwork services for interior projects such as wainscoting. Please contact us for more information on how we can help with your interior millwork projects, such as wainscoting. Be sure to visit our gallery for wainscoting ideas as well!