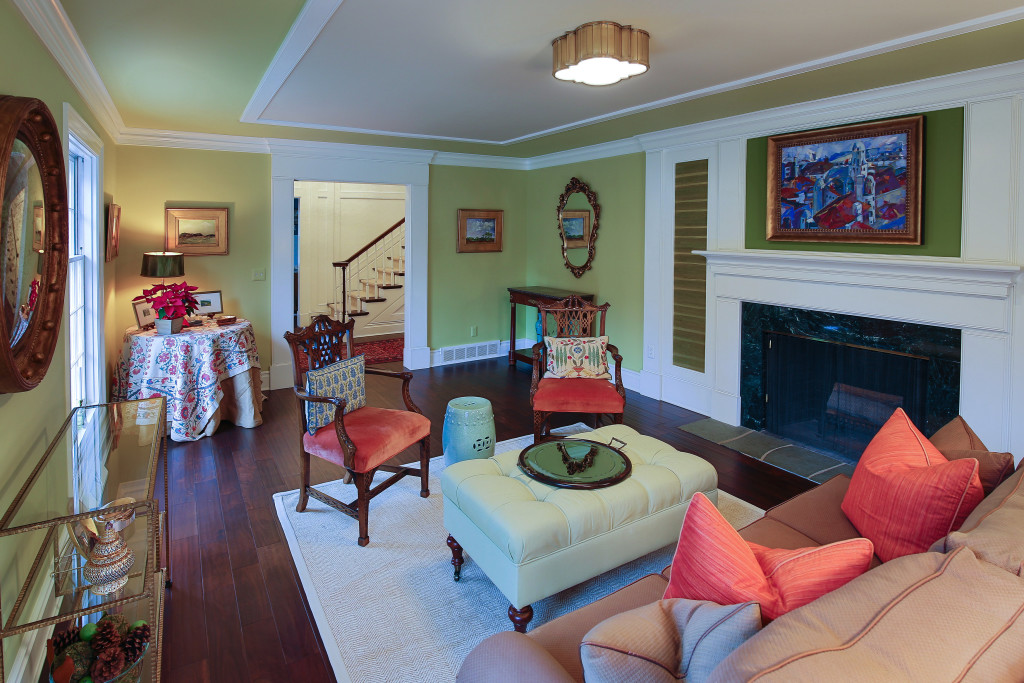 At Cedars Woodworking & Renovations, we specialize in designing, building, and installing your woodworking dreams, as well as decorate entire rooms around the pieces. We will act as contractor for your entire project, so you need only interact with one contracting source. At Cedars, we realize that our niche — which is unique among woodworkers — is to see your project through from dream to finish. If you can dream it, we can build it, and we take great pleasure in satisfying customers to the very end of their dream!
About the Name Cedars Woodworking
…they will grow like a cedar of Lebanon
– Psalm 92:12
Cedars are solid, strong trees that grow to great heights, in some cases as tall as 120 feet and 30 feet in diameter. They are vital, immovable, have great integrity, and are resistant to rot and decay. It was this description of the cedar tree that inspired the name, Cedars Woodworking & Renovations. At Cedars, we strive to emulate the characteristics of the cedar tree. We have been and will remain a company of people who are solid and strong in character, vital and full of integrity, striving to do whatever we can to exude these traits to each other, and especially to our customers.
Our Story
In 1980, Steve Schmucker began "Steven E. Schmucker Painting" as a means of paying for college. Even in its very humble beginnings, Schmucker painting focused on providing a consistently high-quality product in a professional and timely manner, with the unique benefit of providing extra care and service the customer may not expect. It is this practice of imparting caring, quality, personalized service that has built trust between Steve Schmucker and his customers, and a loyalty bred from the word of mouth of satisfied customers, that the business has enjoyed for over three decades.
Fifteen years after Schmucker Painting began, the first inklings of adding woodworking to the business began to take shape, with the purchase of commercial woodworking equipment and a modest shop being created in the basement of Steve Schmucker's home. It took fifteen more years — plus two moves to accommodate the need for larger shop space — to birth what is now Cedars Woodworking & Renovations.
Service Area
From our workshop in historic Lancaster, PA, we have worked on projects throughout southcentral Pennsylvania. This includes homeowners in Lancaster, York, Dauphin, and Lebanon counties.

Awards and Memberships
In 2016, Cedars Woodworking & Renovations received 3 awards from the LNP Readers' Choice Awards:
#2 for Cabinetry
#2 for Kitchen & Bathroom Remodeling
#2 for Exterior Remodeling
Cedars Woodworking & Renovations is a member of the Lancaster Chamber of Commerce & Industry.
Visit Our Showroom Today
If you are in the Lancaster area, we encourage you to stop by our showroom and workshop in downtown Lancaster. We are located on West Fulton Street (between Walnut Street and Marietta Avenue, and just a block from Lancaster Regional Medical Center).
If you visit our office during business hours, we would be glad to discuss your renovation or woodworking project. We can also give you a tour of our woodworking shop, so you can see the design and construction phases that we go through.
Feel free to stop by our office during the week, or schedule a free consultation by calling us at (717) 392-1736 or use our online form.